DPI-SIG Women's Workshop
August 5 @ 6:00 PM

-

8:00 PM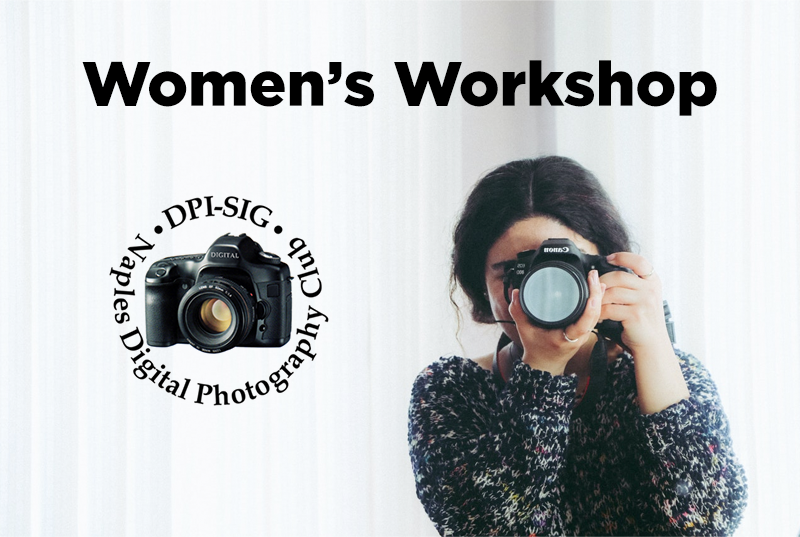 DPI-SIG Women's Workshop (ALL members are invited), Thursday, August 5, 2021, 6 PM-8PM meeting via Zoom (video conferencing). RSVP required by Tuesday, August 3, 2021*.
______________________________________________________________
1) PRESENTATION:
"Capture Fascinating Images of Birds by Understanding Bird Behavior"
by
Diana Calleja
______________________________________________________________
2) HOMEWORK – deadline Monday, August 2, 2021 
Based on the July 1 presentation:  "Capturing Captive Animals in Natural Light" by Gwen Greenglass.  Go wherever you can go, zoo, wildlife setting, or garden and take up to six images that tell a story.  Spend that time seeing the light and using the light to tell that story.  Include one sentence with each image that tells your story.
Reduce image size to 1024 on the largest side.  Please send up to 6 images to both:
  EVELYN PEREZ:  evelynlperez77@gmail.com 
and
CHRISTINE COOK:  dpi-wwshop@naples.net
IF YOU DO NOT RECEIVE AN ACKNOWLEDGEMENT, PLEASE RESUBMIT THE IMAGES (EMAILS DO GET LOST IN CYBERSPACE!)
————–
*PLEASE NOTE:  YOUR IMAGE on ZOOM has to include first and last name ONLY (not email, nickname, pet name).  Otherwise you will not be admitted into the meeting.  Also, when you request to enter the Zoom waiting room, we must recognize the email address as the one you used to register with DPI-SIG, OR it must contain your name. Otherwise, we will not know who you are and you will not be admitted to the meeting.