2021 Club Outings
Due to the precautions for Covid, outings in 2021 started in October.
October 2021 Florida International Air Show [Slide Show Video]
November 2021 An Evening on Fifth [Slide Show Video]
December 2021 Naples Botanical Gardens [Slide Show Video]
2022 Club Outings
At the start of 2022, we are avoiding grouping folks due to Covid. Instead of gathering all at once in a place, we are scheduling "open" outings, where members can go to shoot the location over a period. We will collect and present member images from these outings.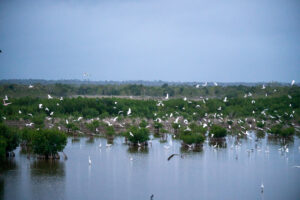 January 15-29 Marsh Trail, Ten Thousand Islands NWR
The 1.2 mile Marsh Trail is about 20 miles SE of downtown Naples, off US 41 Tamiami Trail, 2 miles beyond Collier Seminole State Park (MAP). There is a viewing stand beside a shallow pond that offers feeding to a variety of birds (above). Flocks of egrets, herons and ibis often overnight there and depart in the morning, offering opportunities for capturing these birds in flight. Alligators are often spotted. A good time to arrive is just before sunrise. Catching the full moon setting (Jan 18-20) offers an opportunity to include the moon in your photos. [Jim Robellard's Location Page]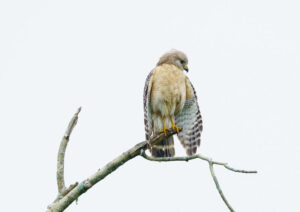 February 12-26 CREW Rookery and Swamp Trail
The Crew Rookery and Swamp Trail offers 12 miles of trails through a former logging area. Birds, alligators and otters are often seen in the swamps here. (MAP). Rough directions from I75: Exit on Immokalee Road East, Travel east to where divided highway ends, turn left onto Shady Hollow Road. Drive west on Shady Hollow about 2.5 miles, parking lot will be on the right. Trail leads off from parking lot. [Jim Robellard's Location Page]
Submitting Photos for Slide Show
We will assemble a slide show video from member images for each outing to be shown at the next club meeting. These videos will be available on the club website, and will be linked to from the "Where to Shoot" page so visitors can see what we found there. Submit images with a maximum of 1024 pixels per side. Email the set of up to 6 images to: dpi-outing@naples.net